Last week Monzo was voted UK's most popular bank, and RedSnap understands why. If there is one bank that has customer centricity in their DNA, it must be Monzo. From the start they have taken customer experience to the next level and we all should thank Monzo for this.
The latest on Monzo
The reason why we highlight Monzo this week is that they keep on innovating and building partnerships ...all with the purpose to delight the customer.
Last week Monzo announced it built a bridge between the old world (money deposits) and the digital world by joining the PayPoint network. This way Monzo offers their customers a cash deposit solution. The fact that Monzo really cares about the well being of their customers stole our heart. Monzo announced a cooperation with the Financial Capability Lab, a body that helps people to manage their money and prevent overspending....a huge problem for part of the UK's society.
Monzo is among the few challenger banks that achieved sizable scale, proving the point that customer centricity does pay off. All other challenger banks that are mentioned in the image below started with the customers...and provide the services they want in the way they like.
Please keep leading the industry Monzo!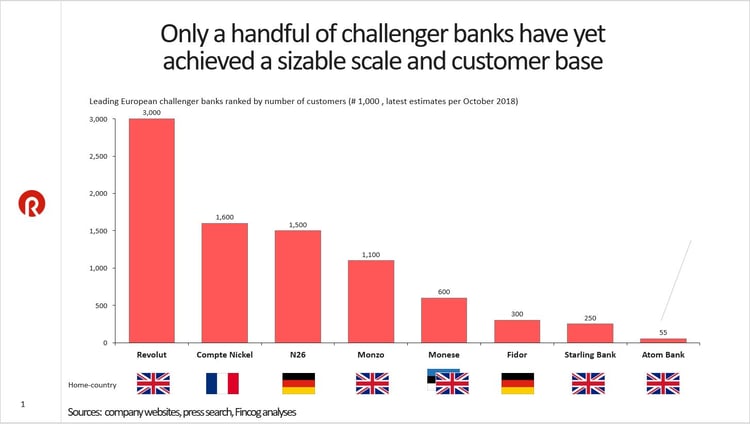 Monzo to offer cash deposits via PayPoint
Monzo joins with Financial Capability Lab to test new services
Other Fintech News