SnapShots: US politics, BankiFi launches PocketCollector, and RedSnap team day
Welcome back to the SnapShots!
Weekly insights from RedSnap's perspective about what happened in the past week. We share our three key takeaways and update you on the progress at RedSnap. Hope you enjoy our selection this week. Happy reading!
The polarisation in US politics
Following the latest developments around the Supreme Court nominee Brett Kavanaugh we cannot help but observe the degree of polarisation in US Politics. To us it seems that the risks of this polarisation lie in the undermining of the trust people have in the political system, specifically the younger generations. A case of setting a (really) bad example.
BankiFi launches PocketCollector
RedSnap is very excited with news from one of our clients, BankiFi. They launched a new solution to support the needs of business banking instantly, the PocketCollector. BankiFi offers financial institutions a consent centric platform with business and corporate solutions that enable the banks to go 'beyond an open experience' promise. The PocketCollector benefits the open banking environment as the banks can help the business customers to digitise the information exchange with their customers using mobile banking, SMS or email. Discover the PocketCollector.
The first RedSnap team day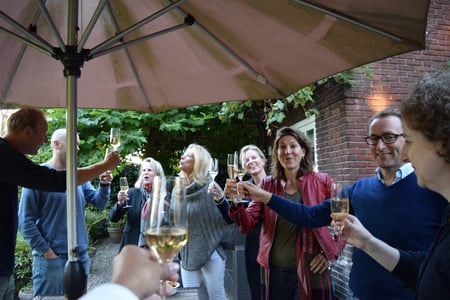 One of the highlights of this week was the RedSnap team gathering. We kicked off with a fun session to get to know each other. We were with eight people, our dream team. After that, we continued for drinks or "borrel", as the Dutch people say, and an evening full of delicious homemade food prepared by the RedSnap team. We look forward to the next RedSnap team day. Of course, hopefully with more team members and more delicious food.