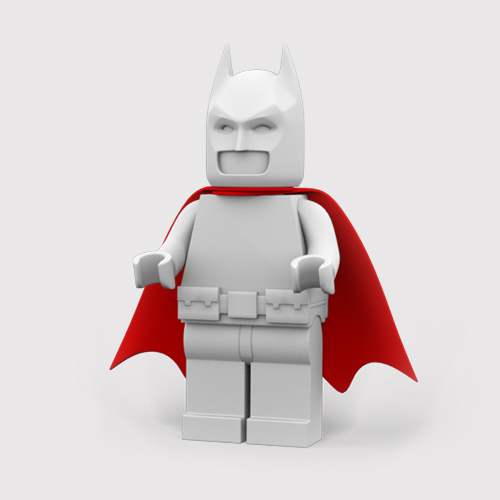 Brian van Wachem
:
Runs it
.
Co-founder and managing director of RedSnap Inc. Brian has built a proven track record in commercial roles within the global tech and financial services industry. He worked as a board member for a FinTech 50 startup as well as an executive in (at that time) the biggest technology company in the world, both in Europe and Asia.
Brian's specialism is developing and implementing business development strategies within technology scale ups.
He is passionate about sports and currently occupied with training for the triathlon.

Ernst Roelofs
:

Drives it
.
Co-founder and digital director of RedSnap Inc.. During his career, Ernst made the switch from thinking in terms of just digital marketing to "marketing in a digital world".
Ernst is convinced that the best marketers in this digital world are people with a digital-heavy DNA. He has over 15 years experience, among others with Five Degrees. Ernst was a presenter at the prestigious Finovate Europe 2016 conference.
Before that, Ernst founded Soyuz Digital, a one-stop, online & social marketing boutique for technology firms.

Conny Dorrestijn
:

BankiFi's Founding Partner Conny Dorrestijn has worked in the international financial technology industry in a wide range of marketing and business development roles. She is known for strategic positioning with a sharp eye for creativity and content: finding the Why, What and How is her mantra. Starting with the Why. She is an Advisory Board Member to Holland FinTech, Non-Executive Board Member at Arches Capital and Blanco Services and Associate of the Digital Insurance Agenda (DIA) and the Blockchain Innovation Conference (BIC2019) and a Global Innovation Awards Judge at BAI (US) and Jury Chair of the Dutch NRC FinTech Live Awards. She frequently chairs, moderates and keynotes at leading industry events, most recently at Money20/20 around the topic of Purpose and FinTech.

With inclusion across gender, age and culture high on her agenda, she is an Advisory Board Member to Money20/20 RiseUp and a keen supporter of and contributor to the EWPN - European Women in Payments Network. Her passion for generation Y and Z is translated in active student mentoring and her voluntary work for the Global Give Back Circle: www.globalgivebackcircle.org, where she is also active as a mentor for Kenyan students.

Jeroen de Bel
:

Jeroen de Bel is the founder and principal consultant of Fincog. He is an expert in retail banking and payment innovation, and helps companies navigate the complexities of the fintech sector in a structured manner to develop winning solutions.
Jeroen has over 10 years of international experience in the financial services industry.
He is a former retail banking and payments senior analyst at The Boston Consulting Group, where he helped financial institutions and payment service providers globally to develop new strategies. In addition, Jeroen worked as senior consultant at PricewaterhouseCoopers and payments consultant at Innopay.
Lars Spannenburg

:
Associate of Redsnap Inc. and co-founder of Redsnap Italy. Lars has a long history as commercial specialist and general manager. Before joining Redsnap Inc. he was owner/founder of The AccelerationGroup, a Dutch commercial advisory agency and senior-manager at KPN in The Netherlands. With Redsnap Inc. Lars is building an advisory, M&A and startup business in Italy.

Lars is experienced in building and implementing business strategies and business development, as well as executing sales and marketing tactics.

You can find him on the bike in the Tuscan area or discovering the best places in Italy.
And these are the warriors who make our clients shine. The creative minds, digital wizards and strategic gurus. All great fintech talents. They have a couple of things in common: the RedSnap Inc. values. Each of them is integer, opinionated, cosmopolitan, respectful, professional, creative and fun.
Madeline
:

pictures it

.
Niels
:

animates it

.
Nicolette
:

plans it

.
Nienke
:

creates it

.
Dominique
:

pictures it

.
Paul
:

writes it

.
Joep
:

cuts

it

.
Laura
:

designs it

.
Josephina
:

writes it

.
Monique
:

promotes it

.