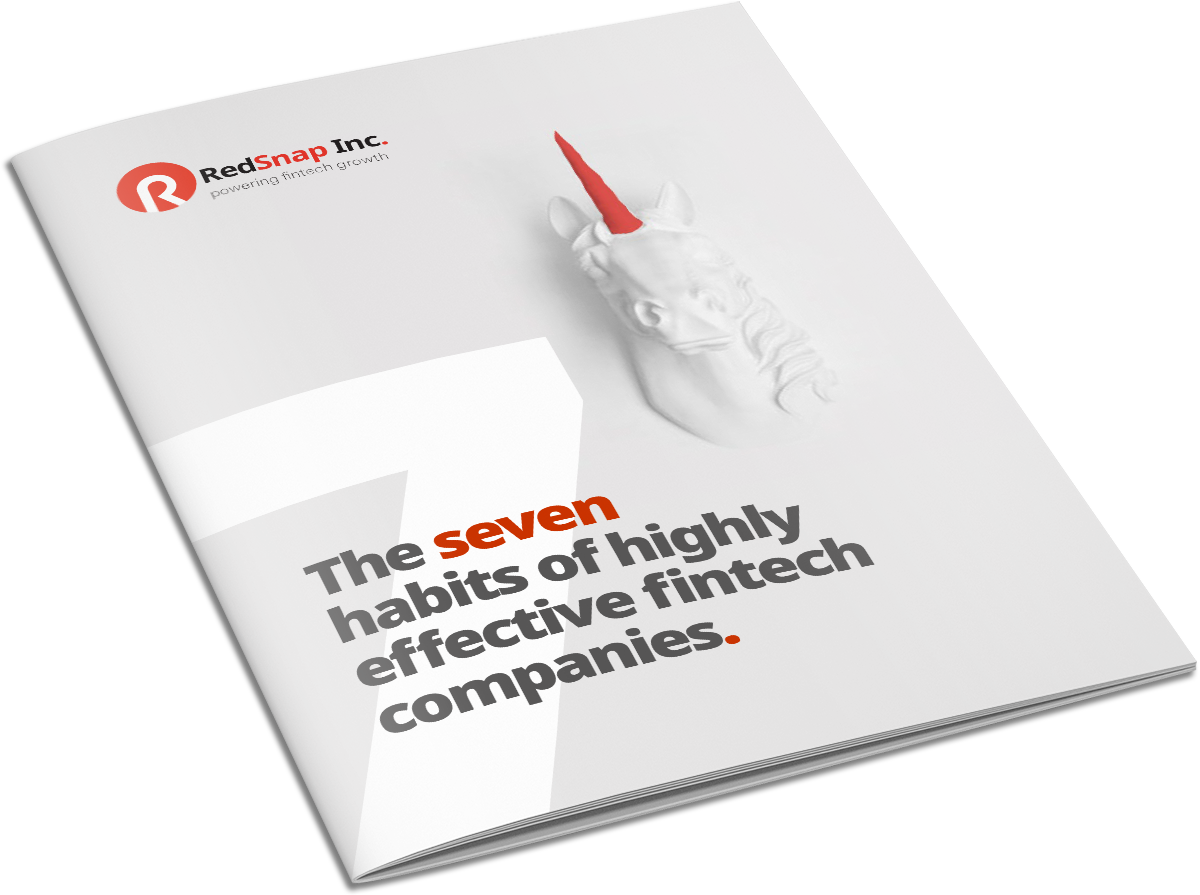 Free e-book
The 7 habits of highly effective fintech companies
What's Inside?
What are the 7 key habits that are continuously practised by successful fintechs?
At RedSnap we help fintechs achieve their full potential every day. We are often asked why some of these companies have become more successful than others, so we decided to identify some of the factors that contribute to fintech success.
In this e-book we highlight and explain each of the seven key habits that contribute to fintech success so other companies could benefit from our experience and that of our successful clients.
Follow the habits outlined in this e-book and you will be well on the way to growth!