SnapShots: The New York Times, ANNA Money meows and Uber
Weekly insights from RedSnap's perspective about what happened in the past week. We share our three key takeaways and update you on the progress at RedSnap. Hope you enjoy our selection this week. Happy reading!
The New York Times, what's happening with you?
At RedSnap we were a huge fan of The New York Times….until they decided to become a political instrument instead of an independent, objective news agency.
Before Trump came along The New York Times was a trusted source of news for RedSnap. They had high-quality research journalists who were seeking the full and balanced story behind significant events that happened all over the world. They had a world class daily Podcast, presented by Michael Barbaro that gave a deep understanding, a background and a balanced view of the pros and cons of standpoints and global developments. However, that changed. At the beginning subtle, but the more Trump accused them of 'fake news', the more they started to polarise themselves and became actively involved in influencing and steering the public opinion towards an anti-Trump campaign. Last 3 months almost 100% of all podcasts were about Brett Kavanaugh and the midterm elections in the US.
Moreover, they were are leading the listeners towards the conclusion that Trump is an idiot. Although not in disagreement with this conclusion we think that The New York Times should go back to their old core business: Cover the news. Independent, open-minded, objective, in-depth and especially: worldwide. Let the readers draw their conclusions and refrain from being pulled into the game that Trump masters: political polarisation.
Seriously?
A new business account for SMEs, ANNA Money, launched a debit card that "meows" when the customers use it – emitting an actual sound. Yes, it meows and it is for businesses. RedSnap thinks, just because you can, it doesn't mean you should...
Is the US copying Asia now?
This week Uber launched Uber Rewards in nine cities before rolling out to the whole U.S. in the next few months.
Uber Rewards is a loyalty program that lets its customers earn every time they use Uber or Uber Eats, unlocking unique benefits along the way. Congratulations on the launch! However, did they copy this idea from the Asian super app heroes?
Asian players provide on-demand transport service and then offer other lifestyle services, which include a loyalty reward program. These integrated services exist a couple of years already. Some of the big players are Go-Jek (Indonesia), Grab (Singapore), and Didi Chuxing (China).
Funny fact is that Grab launched their reward program at the beginning of 2017 and it's called GrabRewards. Uber called its loyalty program, Uber Rewards.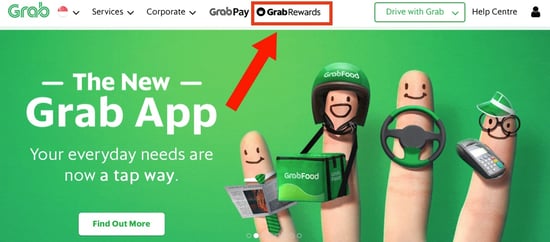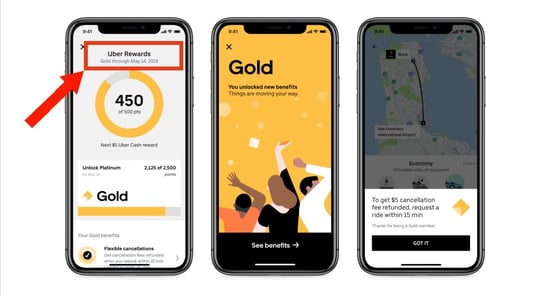 Is Uber inspired by the Asian players just now, after more than nine years in the industry? Or, are they just merely copying the ideas from the Asian super apps?