Why your C-suite is the main driver in (re)building trust
Trust has become the main driver for customer loyalty. It has become a force for good and companies are increasingly investing in cultivating that trust. A company's communication efforts have to be aligned with its purpose to earn that trust.
In today's society, trust has become as important as price or other elements of the marketing mix. If companies want to earn consumer trust –– and their loyalty –– it's show AND tell. Companies need to show their actions are aligned with their purpose and take their customers along on this journey. But only if the company has a purpose-driven and therefore reliable and authentic story that is shared in a consistent way. That way, companies are building purpose-driven brands instead of 'messing' with their brands. They will earn customers' trust in return.
Trust = transparency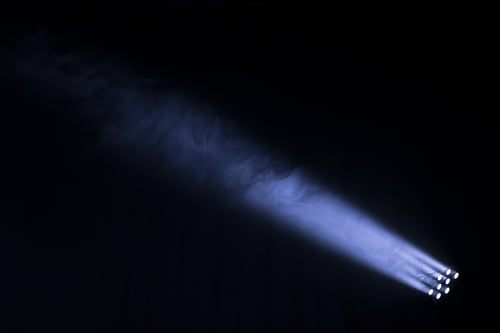 Trust has become synonymous for transparency, and vice versa. Employees demand transparency from their companies around performance and the way goals are being implemented. Customers too are increasingly likely to hold businesses accountable if they lack transparency. In fact, they have indicated they are more likely to pay extra for a product that offers complete transparency than brands that don't - which they might not buy at all anymore.
With a CEO being the cornerstone of a company, his or her vision and ideas are the cornerstone of a business. It is his or her ideas, vision and purpose the company has been built on and inspires employees. Then why not present that vision and purpose to a larger crowd and use it as a force for good to build and boost trust?
Executive leaders and company owners who become a recognizable and tangible presence of their company's purpose, build transparency and strengthen the relationship with their audiences. It's a field in which there's a lot to win. A mere 46 percent of Americans trust CEOs, according to the book Smart Trust, by Stephan Covey. The 2018 Edelman Trust Index also shows public trust in companies is globally is still under pressure.
Thought leadership in the boardroom
No wonder C-suite thought leadership is gaining momentum in the US and increasingly in other parts of the world. Earlier this year, Bank of America CEO Brian Moynihan "picked up the mic" and added his voice to the company's thought leadership efforts. In a one minute video he shared the company's commitment to helping businesses and people realise those things that matter most to them:
Virgin Group founder Richard Branson frequently shares his views on entrepreneurship and travel experiences in a blog. Thrive Global wouldn't have been what it is now without the thought leadership of founder and CEO Arianna Huffington. And Nick Hedges, CEO of software company MomentFeed, was named one of the 50 most influential people in sales lead management.
In the global fintech scene too, thought leadership is gaining ground. Megan Caywood, in her role as chief platform officer at mobile-only Starling Bank, played a key role in building the digital bank's brand awareness by speaking at events around the globe and being a regular face and voice on social media on the power of platforms and mobile banking. As a result, she made it to the Forbes 30 under 30-list. At the moment she works at Barclays.
C-suite thought leadership is not just about getting the CEO's message across. It helps companies grow.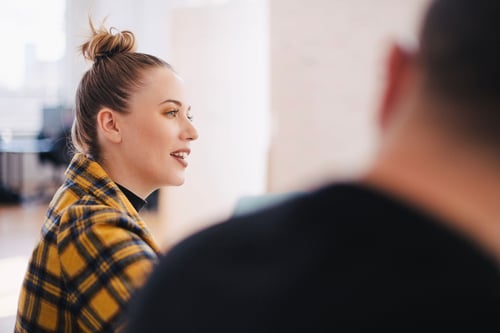 It's been proven that powerful thought leadership directly influences the behaviour and commercial decision-making of C-level executives. According to a recent study from the Financial Times Group, 98% of CIOs admitted the quality of the content shown to them during the sales process influences their decision on awarding a deal. The 2019 Edelman-LinkedIn Thought Leadership Impact study shows that thought leadership, if done well, has a direct impact on the full sales funnel — more than most marketers realize.
C-suite leadership and (re)building trust is thus more important than ever.
When CEOs and other business leaders have an opportunity to show personality, lift the corporate veil and engage with customers—even from a distance—they build relationships, trust, and even profits.
How can you successfully build an executive profile? Simply put, by following four steps:
Define/sharpen and specify your purpose

Develop a purpose-driven narrative

Develop a strategy and tactics to share your story in a consistent way

Adapt your presentation/speaking capability to your story
We have helped and are helping a diverse range of companies with their executive profiling. We can also help your company built a strong c-suite profile, and thus (in)directly boost growth and profit. If that sounds like something your company can benefit from, we should definitely have a coffee!